We Should Talk About: Shirley Jackson
Hello! The next author I wanted to talk about is Shirley Jackson, an acclaimed novelist who created mystery and thrill around her real life as well as her fictional worlds.
Shirley Jackson was another difficult woman, who lived in a world of dark thoughts and meditations that often impacted her ability to exist within the world. Born in California in 1916, Jackson would attend Syracuse University and would then move to Vermont with her husband in 1940. Her extensive collection of short stories such as The Lottery, and her novels such as The Haunting of Hill House have had a constant presence in the American horror and suspense canons. She received several awards for her short stories and The Shirley Jackson Award was created in her honor. Check out more information here.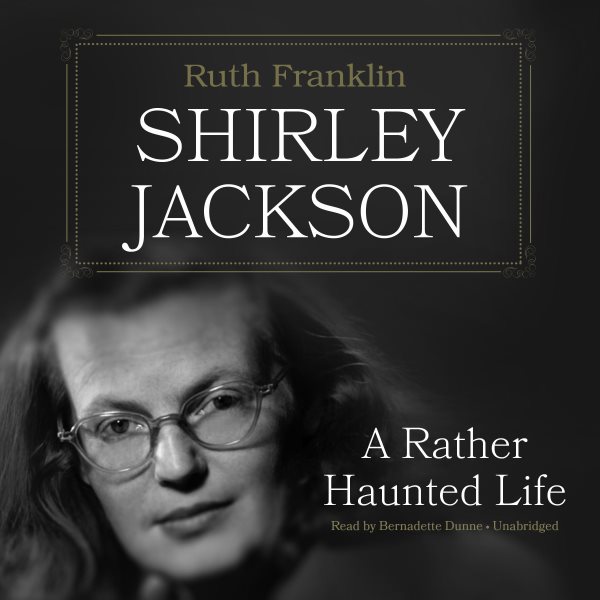 Ruth Franklin's A Rather Haunted Life is a wonderful biography that emphasizes the multiple layers and facets of Jackson's writing and personality. The intrigue that people have around this literary giant is ever present and the way that her darkness bleeds into her work and world are often examined from a both biographical and fictionalized standpoint.
Recently, Jackson's work has come to television and film for new adaptations that revel in the creepy worlds and women she created. Click the links for the trailers of the most recent adaptations of The Haunting of Hill House and We Have Always Lived in a Castle. Or try the graphic novel adaptation of her story The Lottery. If you are interested in her original work check out our catalog, or try Hoopla for more ebooks, audiobooks and study guides.
In a new film Shirley, based off of the novel of the same name, starring Elizabeth Moss as Shirley Jackson (watch the trailer here) a character describes reading Jackson's work as 'thrillingly terrible'. This description is almost perfect, and this literary giant's work is constantly focused on the terrible and the thrilling to the point where the words, images and feelings stick to the read long after the haunting ending is read.